Minneapolis To Disband Police Department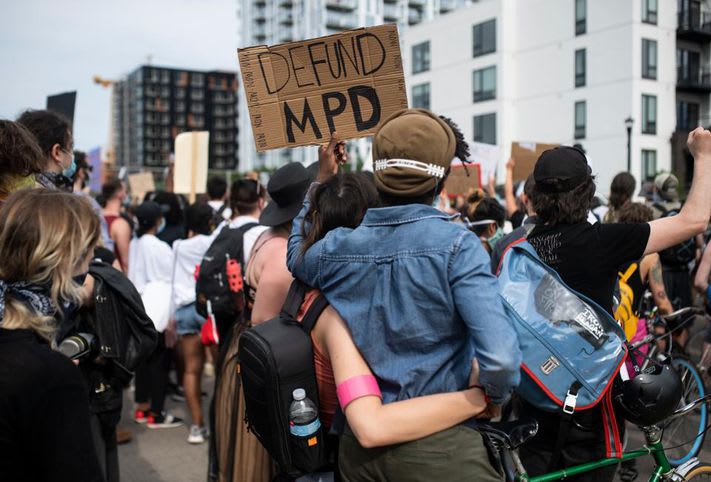 By Andrew Solender
The Minneapolis City Council on Sunday voted to disband its police department and invest in community-based public safety programs following calls from activists to 'defund the police,' in the wake of George Floyd's death at the hands of a Minneapolis police officer.
KEY FACTS
City Council President Lisa Bender, along with a majority of council members that cannot be vetoed by Mayor Jacob Frey, announced a plan to "end our city's toxic relationship with the Minneapolis Police Department."
"We're here because we hear you. We are here today because George Floyd was killed by the Minneapolis Police," Bender declared. "In Minneapolis and in cities across the United States it is clear that our existing system of policing and public safety is not keeping our communities safe."
"Our efforts at incremental reform have failed. Period," she added.
Bender said that the council would start a conversation with the community about what the new "community-led" public safety program will entail.
The police department had already lost much of its support from the community, with key partners including Minneapolis Public Schools, the University of Minnesota and Minneapolis Parks and Recreation severing ties.
The move comes as protesters and activists at protests across the country have been calling for their cities to "defund the police," declaring reform too piecemeal to achieve the desired results.
KEY BACKGROUND
Protests against police violence and racism have erupted in cities across the country in the last two weeks in the wake of George Floyd's death. Floyd was seen on video saying "I can't breathe," as a Minneapolis police officer knelt on his neck for nearly 9 minutes.
CHIEF CRITIC
President Trump has been a frequent and vocal opponent of defunding the police, tying Democrats, and in particular former Vice President Joe Biden, to the proposal, which has mostly been espoused by left-wing activists. 
Originally posted on Forbes