IBM Launches Open Source Equal Access Toolkit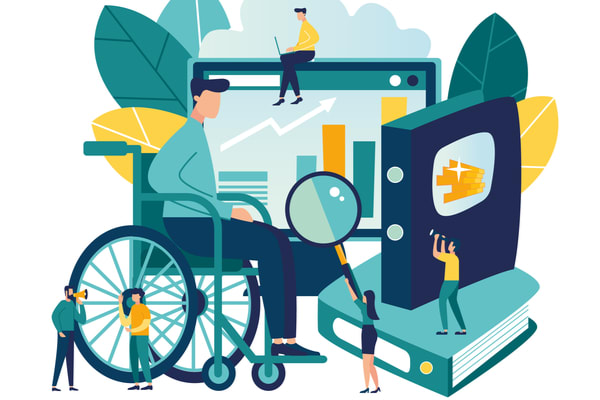 By Steven Aquino
In a blog post published today, IBM's program director of accessibility, Simeon McAleer, announced the company is releasing what they call the Equal Access Toolkit. He writes, in part: "I am excited to announce a new open source offering and design toolkit that give designers and developers the tools they need to make their websites and applications accessible."
The Toolkit, McAleer writes, are "tools for developers and testers to use to embed accessibility directly into their workflow." This allows product teams to build accessible products quickly and efficiently without the need for outside consultancy. The Toolkit consists of two parts: First, the Equal Access tools are a set of guidelines that "deliver phase-based guidance about accessibility to all members of a team creating an enterprise offering." Second, the Accessibility Checker is a suite of browser-based automation tools that "allows developers or auditors to evaluate a web-based component or solution for accessibility issues."
At a high level, IBM says the Toolkit offers four advantages:
Guidance through each stage of development, from initial research and planning all the way to launch
A breakdown of accessibility requirements for each step
Automation
Auditing tools
Developers can access the Toolkit via GitHub or via Chrome and Firefox browser extensions.
In an interview, McAleer said the impetus for creating the Toolkit stemmed from people who try to sell enterprise solutions to IBM. He said most companies come to IBM feeling overwhelmed by a lack of knowledge of accessibility, as well of knowledge of such standards as WCAG. This is important to address, as the company requires products and tools be made with accessibility in mind. "IBM has in their contracts that you need to be accessible, or try to be accessible, in order to sell to IBM," McAleer said.
As such, the Toolkit was built and shared with the goal of making understanding accessibility easily digestible. This lack of knowledge is understandable and not at all uncommon; accessibility is an abstract, dynamic concept that means different things across different contexts. A lack of understanding isn't reason to leave accessibility out of the design process, which is why tools such as IBM's exist and are so valuable.
"We brought our guidance out to the world. That's the toolkit—try to give people short snippets of information about how to become accessible and how to prioritize their issues and move through them," McAleer said. "We tried to make it short and simple so they didn't have to go down a rabbit hole of Google searches for answers."
Originally posted on Forbes