How to Be An Ally and What Allyship in Action Looks Like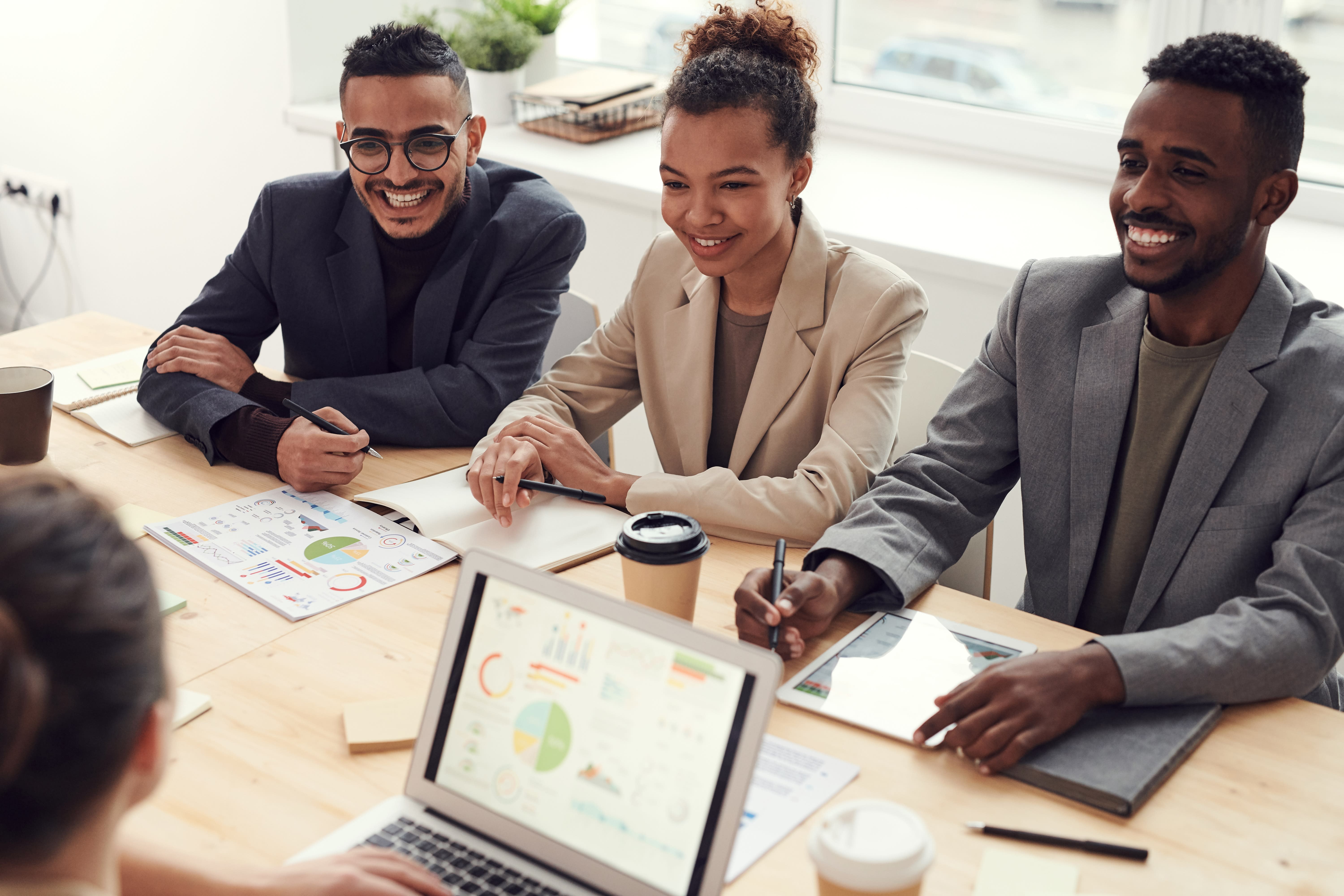 As the popular saying goes, "The marathon continues." As protests persist in the streets of cities around the United States, the conversation about racism in the workplace and the need for allyship has grown louder. We recently shared some of the experiences of being "other" in the office, stories that were equal parts infuriating and saddening. 
In these instances, it's not only the person affected by the racism or other prejudice who can make a difference. Equity requires advocates and allies in the company to be just as vocal, if not more, about the need for change. In the conversation about racial justice and how companies can create more just workplaces, what are allies and how can you identify them in the workplace?
What are the Actions of an Ally
Minda Harts, author, speaker and diversity and inclusion leader, spoke about the concept in a December 2019 interview with Time, far before the recent public push. She shared a story about an insensitive remark her boss made about her nail polish color ("You people love your bright colors.") in front of another team member. Instead of standing up and rebuking the comment, her coworker sat in silence – the opposite of being an ally.
Allies steps up in the moment
As many have shared, racism isn't always found in explicit situations such as name-calling or physical confrontations. Especially in the workplace. It's in the subtle judgments, lack of support and questioning of qualifications that pervade professional spaces. Allies need to stand up in these moments, especially when they happen behind closed doors.
Minda also mentions the fake allyship that shows up after the moment has passed in situations when the person experiencing discrimination is present. Expressing support one-on-one can be helpful and healing but it won't move the culture of an organization like publicly calling out leaders and coworkers for their prejudices.
Allies seek ways to learn
All too often, when flare ups like the national conversation or specific circumstances at a company become public, there are people who will endeavor to step up and name themselves as allies. The work of an ally publicly and privately is like what you see of an iceberg above the water line and what lies beneath the surface.
Unlearning the ways in which you may be the beneficiary of racism within the systems of corporate culture may cause feelings of guilt or anxiety, but this shift is necessary. Allies, true allies, aren't serving anyone if they come to the table talking instead of listening. They need to do the reading, journaling, investigation and a deep dive into how they show up for underrepresented coworkers. 
Allies aren't performative
#BlackOutTuesday was a perfect example of when companies have failed to act on allyship. What was intended to be an opportunity for brands to pause their own self-serving posts (which is what social media is intended to do, awareness and marketing of goods and services), they dropped the ball. Posts of black squares dominated the timeline but those same companies didn't use that silence to share the resources and leaders who were doing the work, the intention of #BlackOutTuesday. Journalist Natasha Noman wrote about this failure for NBC News.
A more successful strategy for allyship is the #ShareTheMicNow movement that was started by business leader and DEI leader Bozoma Saint John, author and podcast host Luvvie Ajayi Jones, alice + olivia founder Stacey Bendet and author and Together Rising founder Glennon Doyle. The national experience included several dozen white women who shared their social media platform with activists, authors and leaders of various backgrounds with the goal of lifting their voice and expanding their reach. The one-day event is now being replicated on local levels, including locally in Dallas-Fort Worth.
Resources for Allyship
Part of growing as a human being and a professional is that when you know better, you do better. Reading "White Fragility" is a great starting point but it's not the end of the journey to being a true ally.
While in a place of listening and learning, use Kanarys proprietary list of anti-racist resources to start evaluating. Below are additional resources for those who wish to be true allies to the work of anti-racism in the workplace.
PODCAST – Minda Harts "Intersectionality and Allyship" with Natalie Gillard
READING – Dismantle Collective, Resources for White Alllies
CORPORATE – See what Kroger is sharing internally on allyship from their African American Employee Resource Group. Black@ Airbnb also shared their internal resources list online.
ADVICE – CNBC "How to be a better ally for your Black coworkers"