Filling The Gap In The Diversity Recruitment Model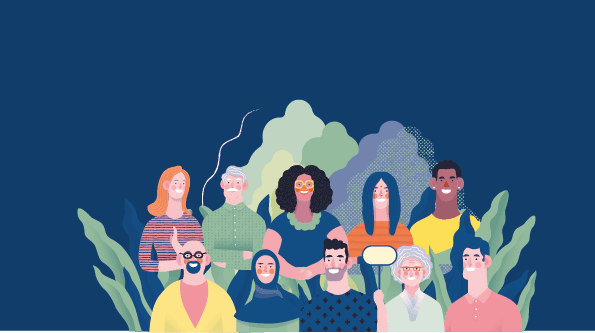 By Moira Vetter
Many of us have spent much of the last few months looking at diversity, equity, and inclusion in our businesses, particularly as they relate to race. Some companies, like the large CPG brands, have run advertising and told us how we should be talking about the issue, but not what we should do. Whether as the New York Times writes, these companies are genuinely or strategically feigning outrage, the fact remains that progress will only come from individuals taking action to fill the real diversity gaps.
For decades HR professionals have been told never to ask for someone's race, and even EEOC programs focused on affirmative action carefully separated race information from hiring criteria. This presents a challenge now that many organizations actively, and in some cases exclusively, are looking for people of color to remedy imbalances in their teams, particularly their leadership teams.
Many top recruitment technologies, like Yello and Entolo, have worked to remove unconscious bias from their platforms. They are well-positioned to help develop a more inclusive group of candidates. However, organic inclusion takes time, and many companies want to take a "right now" approach—not to a broad and inclusive pool, but an exclusively racially diverse pool.
Breezy HR put together an excellent resource of over 20 job boards and online resources to find and connect diverse candidates to job opportunities. Among these are:
Some of the most exciting solutions appearing to help make immediate progress are grassroots efforts from those in the trenches. These are taking shape because professionals in specific industries, where progress is not coming quickly enough, are taking the matter into their own hands.
One such industry, the above-mentioned advertising and agency space, has been a particularly tough nut to crack. Walter Geer, SVP, Group Creative Director\Digital Experience + Innovation at TBWA\WORLDHEALTH, is particularly active in diversity and inclusion. I spoke to him last year on the subject of ageism in the advertising and creative field.
Geer and his colleague, Ron Lewis, VP, Creative Director at McCann Health, reached out to me about the challenge and pressure of being the "only creative of color" in the room. Both Geer and Lewis have struggled their entire career to find peers and bring up new generations of diverse talent in the creative space.
According to Geer, "About a year ago we started compiling a small list of all of creatives in the advertising space that look like us. We realized it could be powerful to create and share a free platform of Black and brown talent with the rest of the world, so we could limit the friction between an agency finding the talent they often claim doesn't exist."
Now, rather than growing their personal Rolodexes, they will amplify their network by launching DiverseCreatives.com, a search engine for diverse talent. Lewis says, "There are many diverse creatives out there that are ready and able to work in the ad industry. We want DiverseCreatives.com to make them visible."
Geer and Lewis want their creative peers to go to the site, add themselves to the list, and they want Agency recruiters and leaders to use the tool to actually find talent.
c0ffe3, which was recently featured in AdWeek, is a diverse group of creatives that developed a hack where placing the "#c0ffe3" hashtag (that's c-zero-f-f-e-three) on LinkedIn and other profiles, enables individuals and organizations to search for inclusion and connection.
Entrepreneurs working on diversity profiling by design—with the absolute best of intentions—are on to something big. Not just because it is a trend, but because balancing and diversifying is an ongoing exercise that all businesses need to work on. HR professionals who are analyzing their success across a vast spectrum of diversity criteria, including race, gender, sexual orientation, age, and more, need better tools.
It is debatable whether there is such a thing as true "equity," but there is a constant need to better balance and diversify against a range of factors. Some companies want to reflect their immediate communities, some wish to reflect the national population, some global organizations want to provide preference to those with less opportunity as a part of their social and citizenship initiatives.
Originally posted on Forbes