Chris Moreland of Vizient: The Silver Lining – How COVID-19 Has Led to Greater Inclusion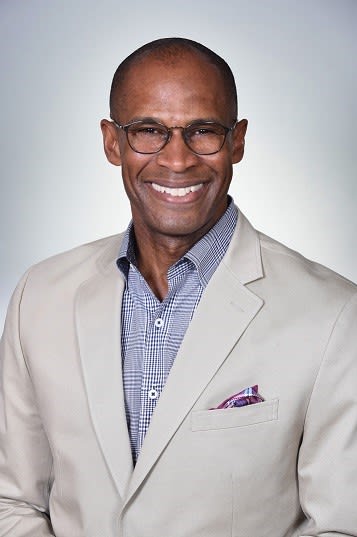 Recently Kanarys hosted Chris Moreland, Chief Inclusion and Diversity Advocate at Vizient, Inc., the largest member-driven health care performance improvement company in the country, for a webinar on the silver lining on inclusion through COVID-19. Chris shared insight from the perspective of not only the healthcare industry, which is experiencing a shift due to the impact of the pandemic, but also as a DEI professional. Below are highlights of the conversation from Chris, along with hope for the near future. 
Questions and responses have been edited for comprehension and length. 
As COVID-19 continues to be addressed, will the silver lining of inclusion continue or taper off?
"This is a great question, but I believe "the silver lining" for inclusion will adjust and continue based on our collective new normal. I think that once you see another person as a fellow human versus the agreed upon adjective (man, woman, black, white, rich, poor, handsome, Jewish, skinny etc.), it will be more difficult to fall back into old patterns. I also believe that because of our global collective "social distancing" that we will have a greater appreciation for true connections and authentic relationships."
Do you think Vizient and additional companies will be flexible and open to letting employees work in the office or at home in the future to increase productivity, engagement, etc?
"Another really good question, and this specific topic is being actively discussed daily with most organizations. [The f]act of the matter is that some people actually work longer, harder, and are more productive at home. I've witnessed more engagement during meetings and more creative ideas being shared virtually than ever before. My personal opinion is that the longer that we stay virtual and notice the benefit, we will all put some plan in place to keep an open mind to the benefit that we are currently reaping.
When I was in Seattle Washington a few years back working for Microsoft, they had already implemented a "hotel office" arrangement for 90% of employees. Microsoft allowed people to work from virtually anywhere and office space was optional. I think the rest of us will quickly catch up based on the current situation."
Will this crisis change the way DEI (diversity, equity, and inclusion) professionals are viewed in the organization? Where will DEI sit in an organization moving forward?
"I believe that all functions will be reviewed and analyzed based on the current situation to include the DEI function. I think remote work has always been a segment of the employee population that needed to be better understood and solved for. I think we all now have a much better appreciation for remote employees.
I think that we've all become more tech savvy and appreciative of others personal situations (kids, dogs, internet glitches, etc.). The DEI function should be taking note of the lessons that we are all learning and making recommendations for changes to how we connect with one another moving forward. It is only with an "empathetic eye" that we can achieve a better understanding and develop a way to drive deeper engagement.
It has also always been my opinion that the DEI function should only report to the C-suite level, and ideally the CEO. The CEO's perspective and voice is the only one that should direct the DEI function. She ultimately owns the culture and mindset shift of the organization."
We appreciate Chris for sharing his thoughts on how company culture is shifting and the importance of diversity, equity and inclusion in accommodating employees' needs moving forward. To learn more about Chris and Vizient, the ways he and the company are supporting frontline workers during COVID-19 and how COVID-19 has led to greater inclusion, visit the company's page on LinkedIn. You can also watch the video of Chris's webinar on the Kanarys YouTube channel.