Bridging the Homework Gap
As virtual graduation ceremonies occur across the country and many schools near closing for summer break, there in lies a stark reality of the millions of children who have not access to computers, WiFi or internet services during this coronavirus pandemic, as remote or distance learning continues to escalate, thereby causing what is known as the homework gap.
The homework gap refers to the challenges or difficulties students experience completing homework when they lack internet access at home, compared to those children who have access to the internet.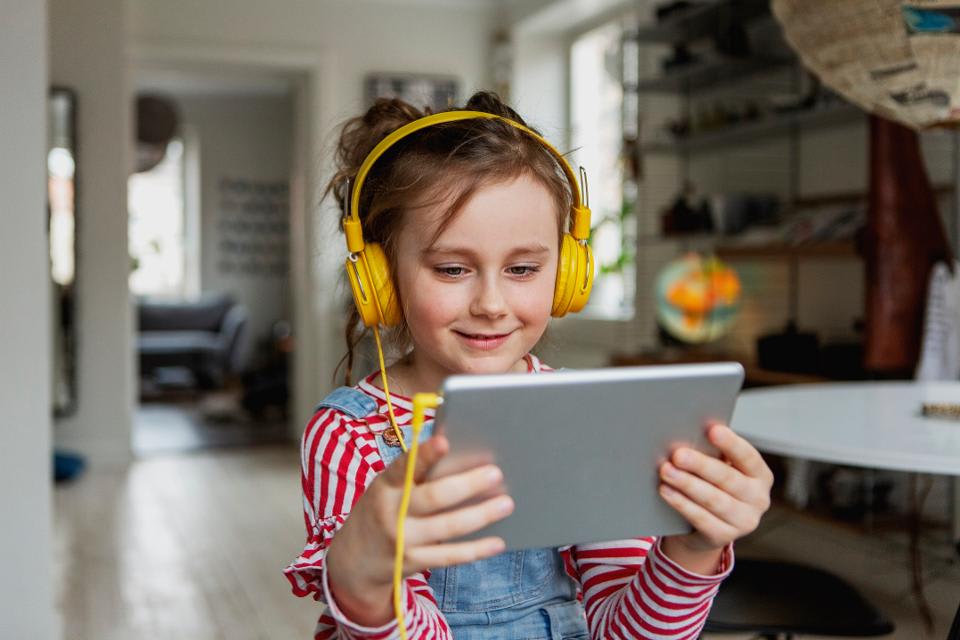 Generally underrepresented, low income families and children of color, who are Hispanic and Black, as well as those living in rural areas are primarily affected.
Currently one in three homes across the United States do not subscribe to internet access and one in five students living in rural areas do not have access to high speed internet.
Data from the Department of Education has shown that children with resources, such as computers and internet access, score higher academically in math, reading, and science.
Believe it or not, even those individuals with internet access, but have slower speeds or limited connectivity, along with educational achievement gaps, this can also impact health and financial outcomes.
During the pandemic many internet providers have partnered with local schools and families to provide free and low cost services as well as remove barriers that frequently prevent families from obtaining access.
The FCC and Keep America Connected Initiative has helped to ensure Americans do not lose connectivity until June 30th, but the question becomes what happens after this time?
As summer approaches, the reality of widening educational achievement gaps for many children begins to occur, particularly as many families are also faced with the reality of the unprecedented unemployment rates and pressures to provide for their families.
Want to make a difference and help close the gap?
Here are a few resources and ways you can get involved in supporting digital inclusion:
The E-BRIDGE Act (H.R. 6491) removes hurdles for completing projects under existing EDA program. The U.S. Economic Development Administration (EDA), provides grants and assistance to grow and retain jobs in economically distressed communities. For example, giving local communities more opportunities to partner with the private sector in carrying out broadband projects is a challenge the EDA faces, often making last-mile efforts difficult to complete. This bill ensures that communities can leverage private sector expertise without disqualifying them from EDA assistance.
https://thehill.com/blogs/congress-blog/technology/495606-bridging-the-digital-divide-for-rural-communities-more
Lifeline is a Federal Communications Commission subsidy, which has the potential to get million of more people in the United States online. The Lifeline benefit is another tool in the digital inclusion toolbox to help your constituents get online. A $9.25 per month subsidy to offset or completely cover broadband costs, the Lifeline benefit is available to individuals in certain federal benefit programs.
https://www.everyoneon.org/the-digital-divide
Emerson Collective is partnering with NowThis to share stories of people, places, and issues that impact our lives. By raising awareness, we hope to inspire action and spur ideas for ways we can all be more involved in solving problems that are affecting so many communities.
https://www.emersoncollective.com/education/
In Washington state, Kent school district which has roughly 2,500 students who don't have internet at home, installed internet kiosks in subsidized-housing buildings in 2015. The internet kiosks reach low-income families and improve the district-wide 1:1 initiative. Since the kiosks were installed, the number of students who don't have access to reliable broadband has fallen from 30 percent to about 4 percent.
https://www.govtech.com/education/papers/Closing-the-Homework-Gap-with-Digital-Equity-82381.html#closeMobAd
As part of the ConnectED program, Sprint's 1Million Project also promises to bring free devices and service to one million low-income high school students between 2016 and 2021. Students will receive limited LTE data service and unlimited slower service as well as free phone and text service during their four years of high school. The 1Million Project is honored to serve school districts and students across America. Media coverage of our efforts has been generous, and we're proud to share some of it with you here.​
http://www.1millionproject.org/post/covid-19-update
Read about how the FCC Will Vote June 9 On Final Procedures For $16 Billion Rural Broadband Auction
https://www.fcc.gov/document/chairman-proposes-procedures-16-billion-rural-broadband-auction
https://www.fcc.gov/about-fcc/fcc-initiatives/bridging-digital-divide-all-americans
Learn more about additional FCC efforts to address COVID19 https://www.fcc.gov/coronavirus
http://www.ncta.com/positions/closing-the-digital-divide
https://thehill.com/blogs/congress-blog/technology/492815-the-fcc-should-speed-up-in-the-race-for-5g
https://link.medium.com/oCn1unEEB6
https://www.apc.org/en/project/connecting-unconnected-supporting-community-networks-and-other-community-based-connectivity
https://sustainabledevelopment.un.org/sdg9
Guest Contributor: MiShon Landry
MiShon Landry, CDP is a Certified Diversity Professional and CEO of the Inclusive Leadership Institute and Culture Consultants located in the Dallas-Fort Worth Metroplex.
The Inclusive Leadership Institute is an organization designed to lead change in today's organizational culture, Culture Consultants is a strategic firm and the consulting arm of Inclusive Leadership Institute. Our Mission is to Bridge the Ever-Increasing Gap between Inclusion and Leadership. 
As CEO, MiShon is a Diversity Champion with over a decade of people, program, project management and entrepreneurial expertise. Recently named as one of the 2019 Great Women of Texas, Women of Influence for her accomplishments in business, civic and community, MiShon is also faith and family oriented.